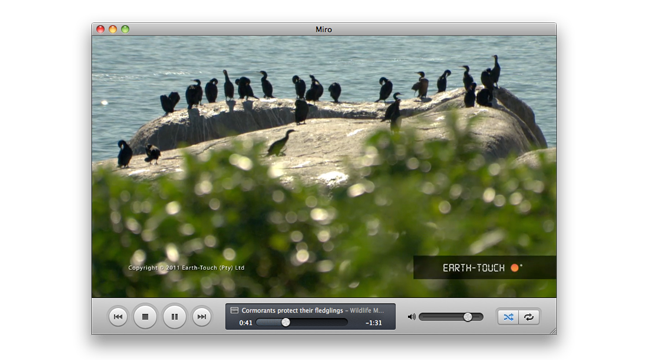 Hello everyone! Today I'd like to take some time to type about the program Miro.
Miro is video player that plays just any format you can think of, but that's not all! Miro also allows you to follow podcast (From a site you're familiar with or with their hefty list) and will automatically download them for you to watch at you convenience, but that's not all! It is also a torrenting program allowing to quickly download your torrents, but that's still not all! It's also has an app store for Android devices... And I think that about it.
Edit: It also converts video formats.
It's a great program in my opinion and I use it to watch and keep up to date with tech and gaming review and news with such shows as
GeekBeat
and
GameTrailers
.